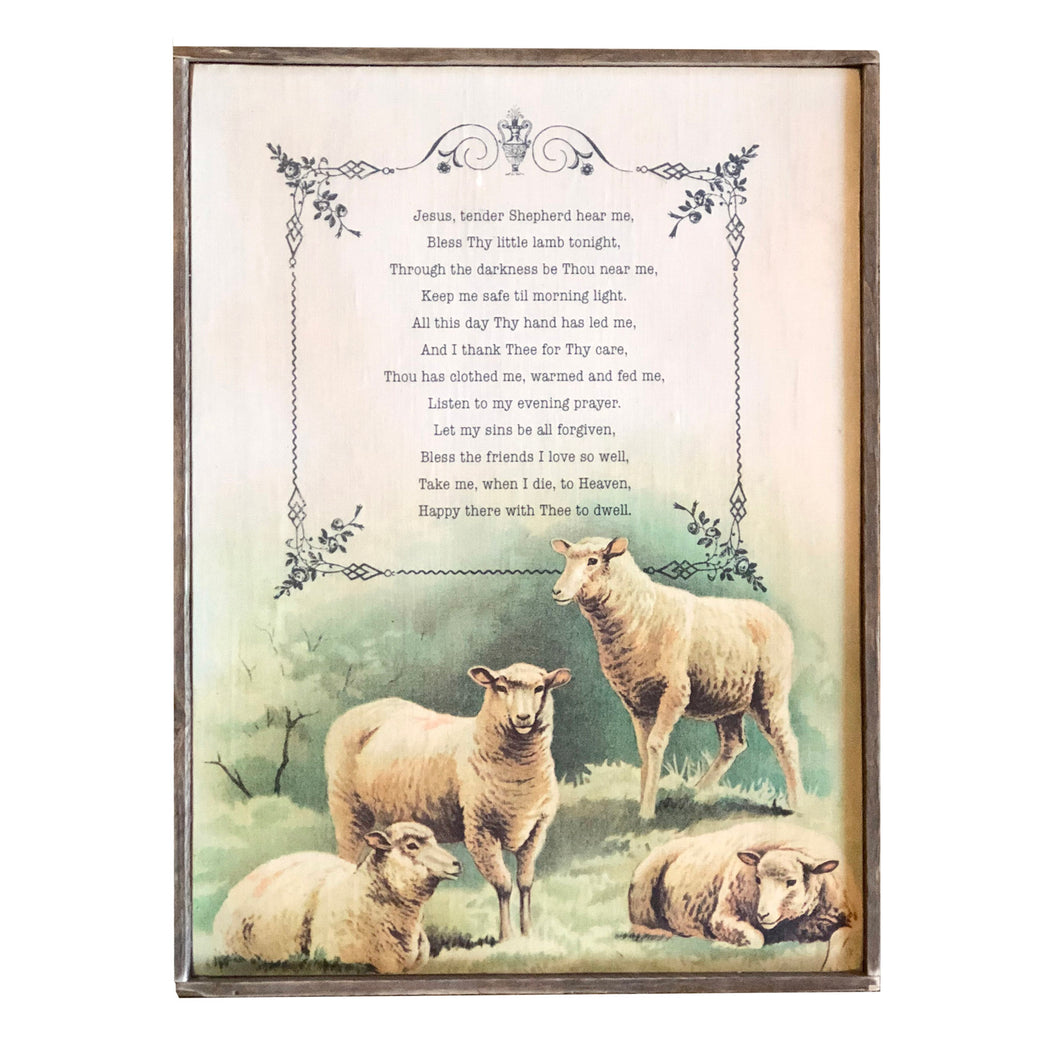 Tender Shepherd Prayer // Sheep // Lamb Vintage Style Framed Print
Graphically Speaking Design
Regular price $28.95 Sale
Jesus tender Shepherd hear me, bless they little lamb tonight. Through the darkness be Thou near me, keep me safe til morning light. All this day Thy hand has led me, and I thank Thee for Thy care, Thou has clothed me, warmed and fed me, listen to my evening prayer. Let my sins be all forgiven, bless the friends I love so well. Take me, when I die to Heaven, Happy there with Thee to dwell.

D E T A I L S
• 10.5" x 14" overall sized framed print
• Paper print on 1/2" board and framed in a distressed stained frame.
• Saw tooth hanger on back for easy hanging
• Each sign is handmade. Frames will vary slightly in color and will have knots and natural wood character.
• Signs are made to order and will take approximately 1 week for production before shipping/delivery.